A Three Chapter video FOLLOWS THE BALL AS IT BEGINS AS
LEATHER UNTIL THE TIME IT IS GAME READY FOR THE NBA.

THE VIDEO WAS ADAPTED INTO A SNACKABLE INSTAGRAM CONTENT.
An INSTAGRAM STORY VERSION ENGAGE OUR AUDIENCE AND DIRECTED THEM TO VIEW
THE FULL LENGTH VERSION, AND THE VIDEO CAME TO LIFE THROUGH STILLS ON THE ACCOUNT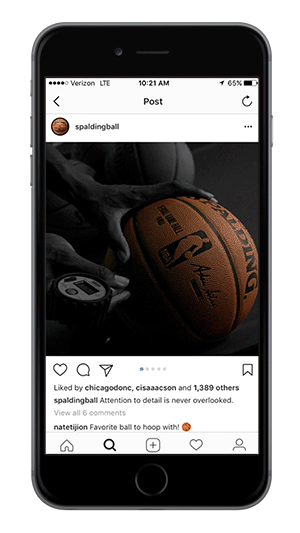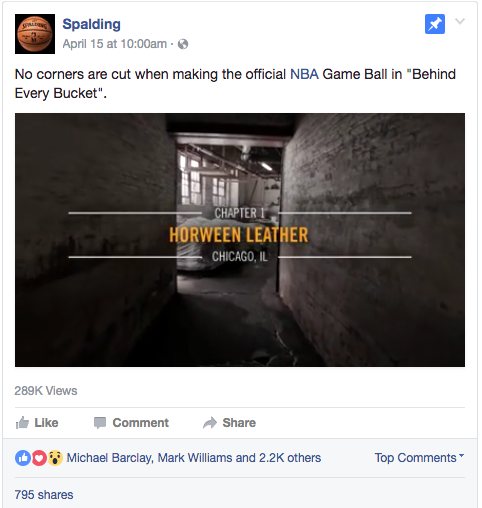 THE VIDEO LAUNCHED DUrING THE OPENING WEEKEND OF THE 2017
NBA PLAYOFFS AND RECEIVED OVER 250,000 VIEWS ACROSS
SPALDING'S CHANNELS AND THEIR INTERNATIONAL EXTENSIONS.